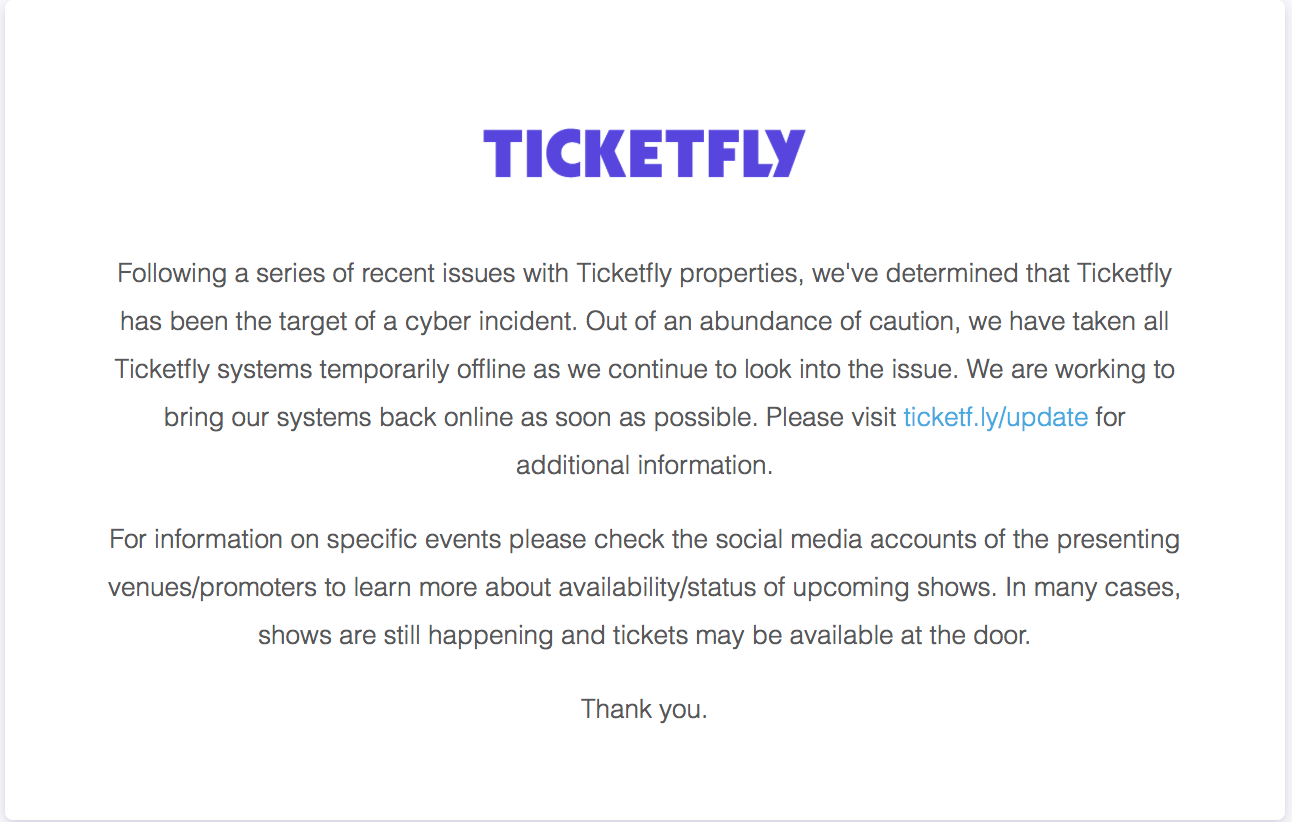 Many independent venues use Ticketfly to sell tickets and host their websites. Including many venues hosting Cracker shows this summer.  Ticketfly appears to have suffered some sort of cyber attack. Out of an abundance of caution the service has temporarily taken everything off line.  How does this affect cracker shows? Not at all. Until Ticketfly comes back online Cracker will honor all ticketfly tickets.
If you haven't bought tickets for this weeks shows, with the exception of Tin Pan (Richmond) there are currently plenty of tickets available at the door. 
We will update you as we learn more.